Cathenge is an Immersive Cat Temple Art Installation
Created by David Normal for:
~Burning Man 2019~
~Institute of Crazyology~
~Patricia's Green (San Francisco Arts Commission – forthcoming 2022!)~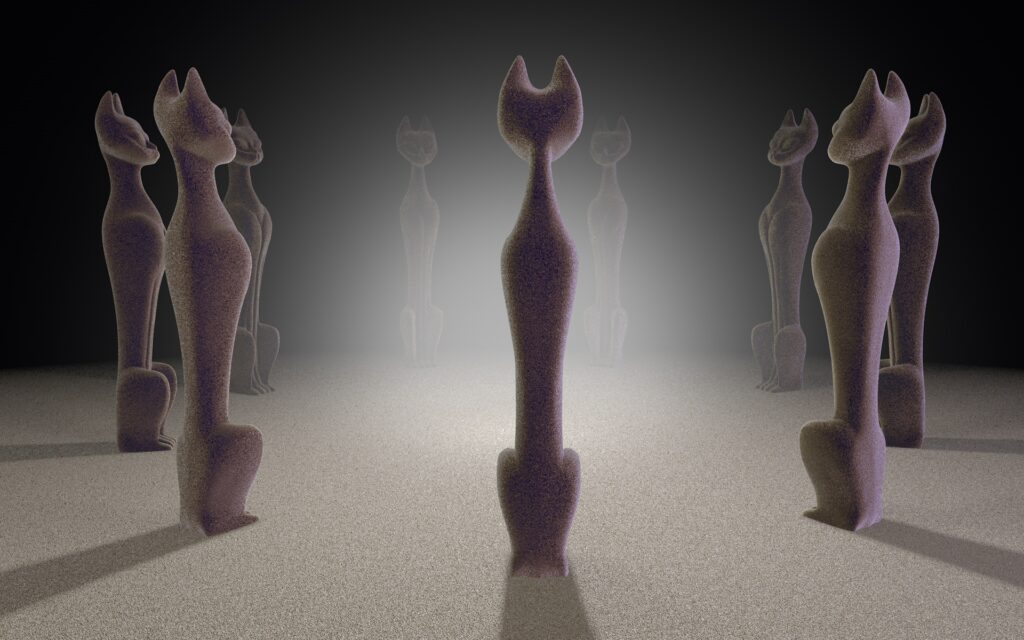 In the tradition of Ancient Egyptian Cat Worship, Cathenge is a Cat Temple that emanates "Holofelinity", the Universal Cat Consciousness. Think: Tall, Elegant, Mystical Cat Statues – "The Catoliths". Arrayed in a circle like the standing stones of Stonehenge, they represent the Ancient Lyran Cat Lords – Space Cats from the constellation of Lyra.
Cathenge at Burning Man 2019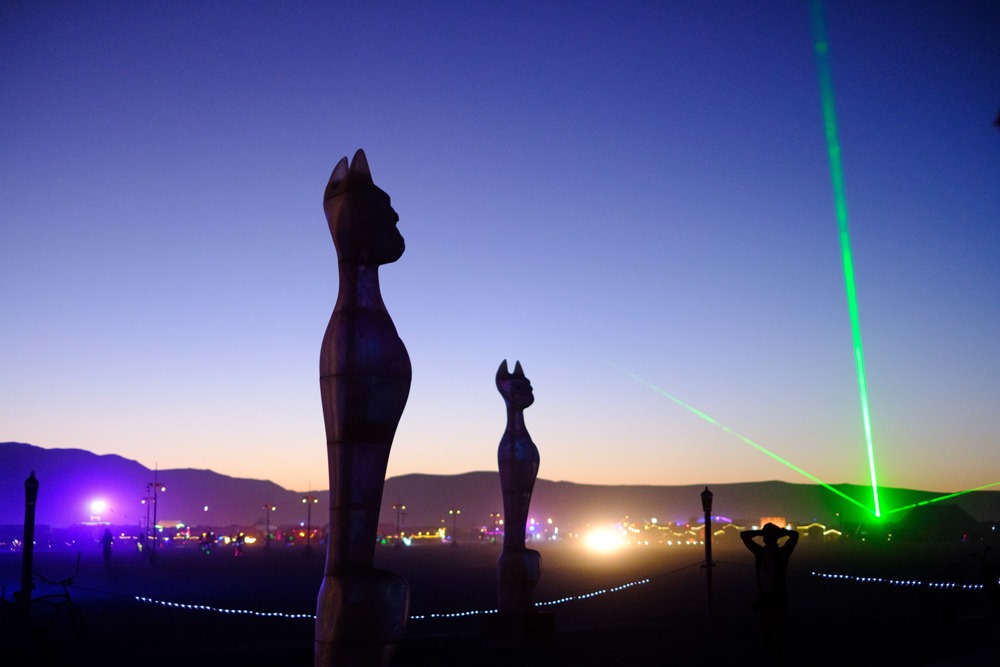 Cathenge was first theme art for Burning Man 2019. It was Black Rock City's original, official Cat Temple.
Cathenge at Institute of Crazyology 2021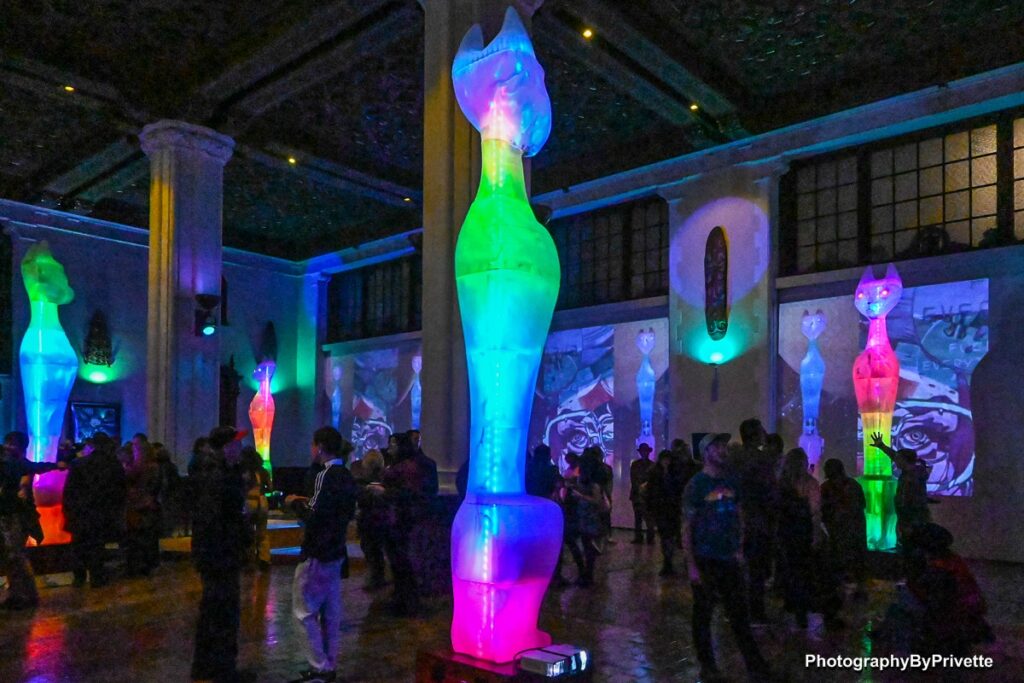 The Catoliths, the mystical interactive Cat Statues of Black Rock City's Cathenge Cat Temple, were installed in downtown San Francisco at David Normal's, "Institute of Crazyology", located at 1000 Van Ness, the landmark "Don Lee Building", the gothic revival historic Cadillac Dealership building in the heart of San Francisco.
Cathenge at Patricia' Green (Forthcoming!)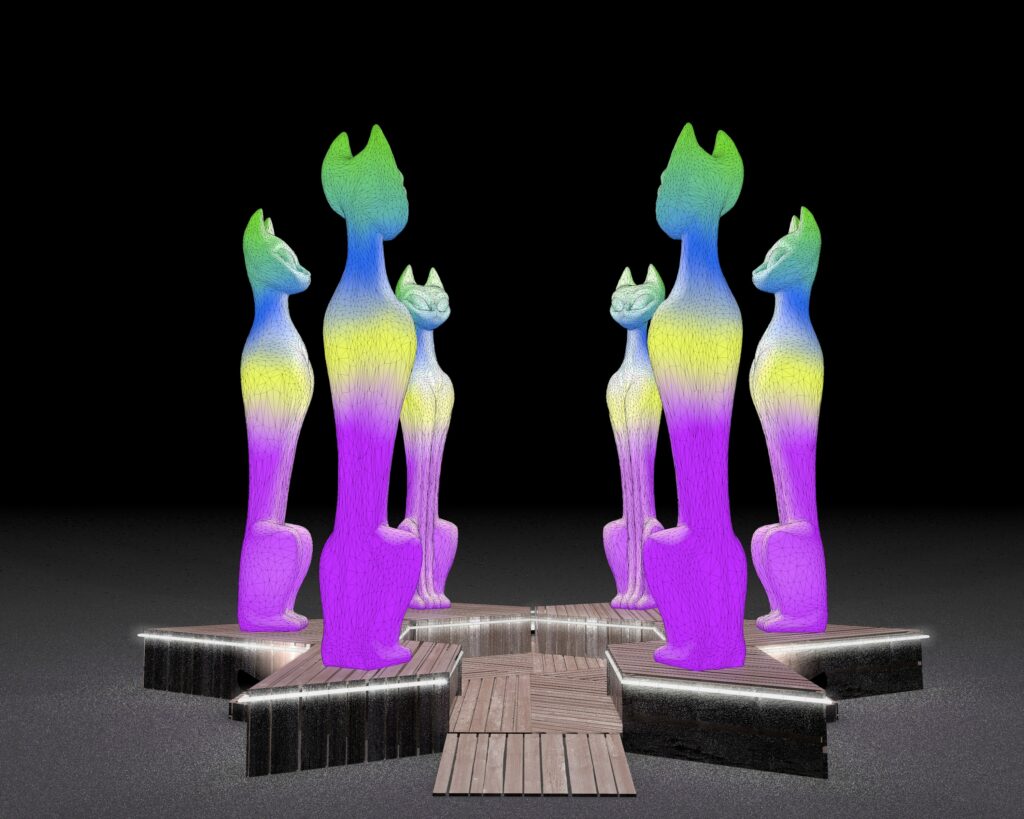 The San Francisco Arts Commission voted unanimously to award David Normal the grant to create a new installation of Cathenge at Patricia's Green Park in the Hayes Valley district of San Francisco. This prestigious award continues a tradition of noteworthy Burning Man art often showcased at this location. Beginning in 2006 with the re-creation of a Burning Man Temple designed by David Best, the small yet popular Patricia's Green has displayed many amazing pieces over the years. Cathenge will succeed sculptor Dana Albany's exquisite, "Tara Mechani" – a hard act to follow!